New Town
Did you know that the St. Wenceslas' statue – the patron saint of the Czech land has a twin (although much younger and a little less "stately" than the one on the Wenceslas Square)? We will see both of them and don't be surprised that the one in Lucerna palace is sitting on a horse that is upside down. We can pass through the "Svetozor" passage popular with the Praguers for its favourite ice cream and "chlebicky" – little open sandwiches. You will certainly be impressed by the Church of Our Lady of the Snows and probably curious to see the Estates Theatre, where the premiere of the opera "Don Giovanni" conducted by Wolfgang Amadeus Mozart himself took place in 1787. The Powder Gate, as well as the Art Nouveau Municipal House, a place where not only the artwork of Alfons Mucha can be seen, will be without any doubt highlights of our tour.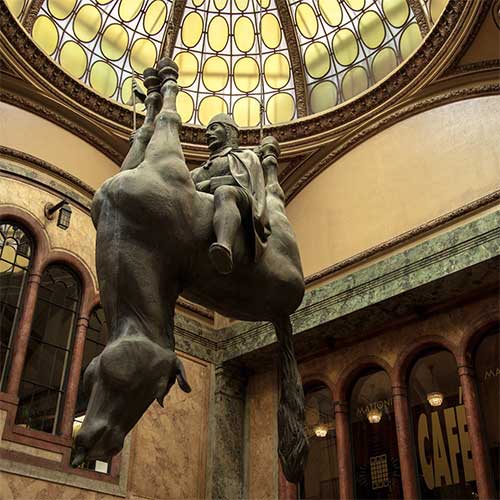 Royal Route
If your guidebook enticed you into walking along the Royal Route, I can accompany you and make sure you avoid the crowds. The classical Royal Route, taken by Czech kings in a procession to their coronation in the St. Vitus' Cathedral at the Prague Castle, starts by the Powder Gate. Although the kings proceeded through Celetna street to the Old Town and the Little Square, we can adjust our path while making sure you see all the highlights of the Royal Route such as: the Astronomical Clock, the Charles Bridge, the Prague Castle and many more.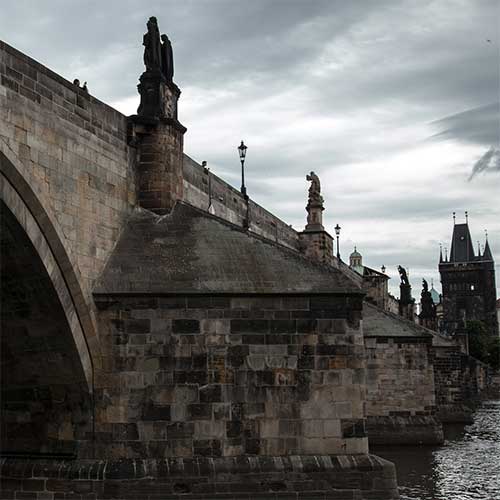 Hradcany
We will walk through the quarter that creates the ever-present backdrop to the Czech capital: the Castle district. We will start off in the Strahov Monastery or the Loreto Church and will continue to the Prague Castle complex including St. Vitus' Cathedral, Old Royal Palace, St. George Basilica and the Golden Lane. The Hradcany Square terrace, from which Prague's views are breathtaking, will be inviting you to discover another part of Prague.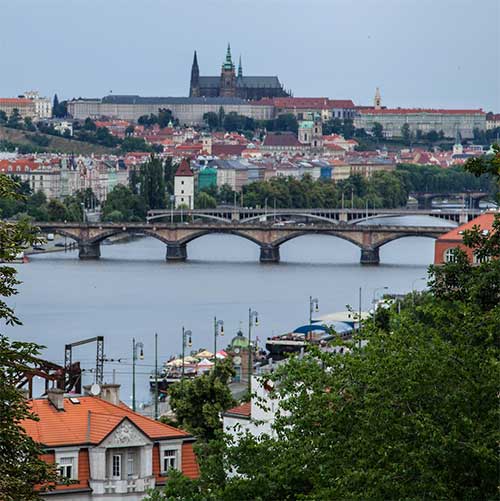 Garden Tour
You wouldn't probably consider a garden to be a place offering a bird's-eye view of historical sites, but Prague is actually the case. We can escape the crowds and learn about the history of Prague gardens reflecting the history of "the city of a hundred spires". By your choice we can visit the South Gardens of the Prague Castle connected to the Palace Gardens below Prague Castle, the Petrin Hill gardens, Wallenstein Gardens or the Vrtba garden.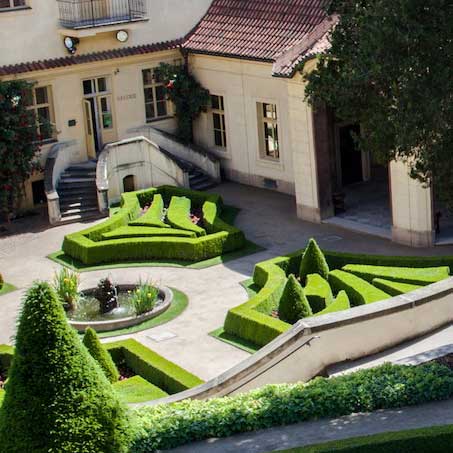 All the tours can be fully customised. Depending on the address of your hotel, which is a starting point, the sequence may vary. Duration (3 to 6 hours) and activity level of all tours can be also modified according to your wish by using public transport to get closer to the Prague Castle. We will only peek into most churches if not agreed otherwise when possible. We can also stop for a coffee or lunch.